PureVision Multi-Focals
Chelsea Francis 2009-10-22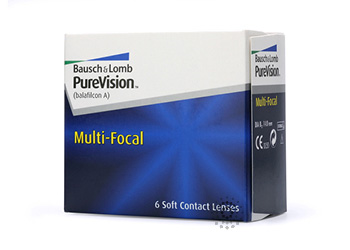 You are not alone. Onset presbyopia (difficulty focusing up close) is occurring to more people as the segment of the population 35 years of age and older grows. Within the next decade, that segment will increase by an additional 16 million. Changes in lifestyles, both at work and home, have made more demands on our near vision. Computer screens, I-phones, and PDAs, etc., keep our eyes busy many hours a day and is contributing to the population experiencing presbyopia earlier than previous generations.
CONTINUE READING
---
Truth Squad: Supplements for Eye Health
Lara Salahi & ABC NEWS MEDICAL UNIT 2009-10-21
As with many areas of health, not all of these claims are backed by solid research. But while many eye health experts approach popularly marketed supplements, that tout better eye health, with skepticism, there is research that suggests at least some supplements may indeed benefit those at high risk of advanced eye diseases.
CONTINUE READING
---
Study Suggests Myopia Prevalence Decreases With Outdoor Activity
Chelsea Francis 2009-02-19
Myopia, or nearsightedness, is a vision defect that happens when one's eyes are unable to focus the light from distant objects correctly onto the retina. Someone with myopia is able to clearly see objects that are close, but objects that are far away are blurry.
CONTINUE READING
---
Contact Lenses - A Confidence Builder For Valentines Day
Chelsea Francis 2009-01-23
A basic aspect of liking oneself is feeling content with one's appearance and having a basic acceptance of who we are. For people with vision problems, making the switch from eyeglasses to contact lenses can make a world of difference in their confidence level and self-image.
CONTINUE READING
---
Proper Glucose Control is Key in Prevention of Vision Problems For Diabetics
Chelsea Francis 2009-01-14
Diabetes is one of the leading causes of blindness in the United States. It is estimated that more than 14 million Americans have some form of diabetes. Public health officials expect that by 2050, there will be more than 48 million diagnosed cases in the United States.
CONTINUE READING
---