Astigmatism No Longer Bars You from Contact Lenses
Chelsea Francis 2011-03-31
Astigmatism affects over 40 million Americans and is caused by an irregularly shaped cornea. When the cornea, which acts as a window, is a spherical shape it focuses light correctly upon the retina at the back of the eye; this produces sharp images at all distances. Conversely, in instances where the cornea takes on a more oval shape, the light is focused at two retinal locations rather than one and blurry vision is the result.
CONTINUE READING
---
Advantages of RGP Contact Lenses
Chelsea Francis 2010-02-22
Just because RGP (rigid gas permeable, oftentimes referred to just as GPs) contact lenses have been around a long time and have been seemingly displaced in popularity by soft contacts, they are still an important player in correcting eye disorders.
CONTINUE READING
---
Pregnancy and Eye Health
Chelsea Francis 2010-01-04
With all the other hormonal and physical changes going on, it should not be surprising that eyesight can also be affected. For the most part, these signs are relatively minor and should not trigger undue worry; they occur as part of a conventional pregnancy, and revert to normal after giving birth. Your eye doctor should be alerted to the fact you are expecting so that any prenatal changes can be adequately monitored, especially if there are pre-existing eye conditions.
CONTINUE READING
---
The Acuvue Oasys Family
Chelsea Francis 2009-12-18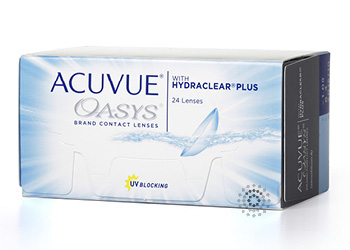 Among the current selection of soft contacts, the Acuvue Oasys family of lenses is taking their place in the 'neighborhood' and is rapidly growing in popularity. They have stepped to the forefront, becoming a leading brand prescribed by eye doctors.
CONTINUE READING
---
All Day Long With O2 Optix
Chelsea Francis 2009-12-01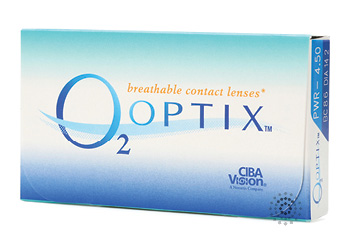 In the past, insufficient oxygen flow to the eyes--related to materials in the manufacture of many contact lenses--caused redness, irritation, and dryness before the day was done. Any enjoyment of lengthy activities was marred by having to switch out of contacts and/or wear glasses.
CONTINUE READING
---